Adams Grain Bins handles both on-farm and commercial grain storage facilities. We utilize the industry's leading brands to bring you the highest quality and easiest to operate grain storage systems available. When you choose Adams Grain Bins rest assured that we will work with you to build and/or design systems that meet your specific needs.
Grain Bin & Handling Sales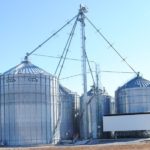 If you want personalized grain storage system, contact us today. We will help you to create a cost effective and efficient plan that will meet your current needs, without compromising future capabilities. We can source bins and equipment from most major manufactures. However, we choose Sukup brand bins, handling, and drying equipment.
Sukup is a family owned company with over 50 years' experience in the industry. They are one of the top three largest bin manufactures in the world. The Sukup family name is on the products they sell, and they stand behind that name with amazing dealer and customer support. Sukup has a long-term focus; they do not have to answer to shareholders concerned with short-term quarterly profits. If you are looking for the best in the industry look no further than Adams Grain Bins.
---
Consulting & Design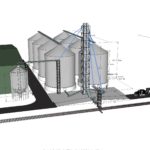 Complete planning is often the most overlooked aspect of any large construction project. At Adams Grain Bins we pride ourselves on our ability to design cost-effective and easy-to-operate grain storage and material-handling facilities. With proper planning and 3-D design tools, we can show you what your project will look like when completed.
Attention to detail reduces expensive change orders, and ensures that projects are completed on schedule. Our planning team takes into consideration both upfront building costs and long-term operating expense to give you, our customer, the highest value storage and handling system for your specific needs.
---
Foundations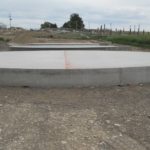 It doesn't matter what you build, without a good foundation it won't last. For your next bin, building, or tower, use Adams Grain Bins. When required we will obtain soil test reports for your project site, along with stamped, engineered foundations. Our standard farm-bin foundations are built to last the lifetime of your bin and put your bin 18 inches above grade providing plenty of clearance for bin unloading equipment. Commercial foundations are custom designed for each facility's unique needs.
---
Grain Bin Erection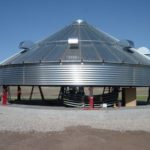 When you need bins built, trust Adams Grain Bins to get it done right. We exclusively use hydraulic based bin jacking systems, for maximum safety, security, and bin roundness. When you choose Adams Grain Bins you can expect a cleanliness not only of the work area but also in the language of crews. Our crew leads are both experienced fabricators and builders. We utilize a streamlined project management system to ensure the job gets done on-time and at or under cost. If you want a construction experience with minimal headaches give us a call today.
---
Millwright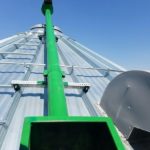 Adams Grain Bin millwrights are second to none. We build systems that work well and look good. With a dedicated fabrication shop we have the capability to build high-quality transitions for your grain handling systems. We can work with urethane liners, abrasion-resistant steel, galvanized steel, stainless steel, ceramic, and more, providing you with long-term, low-maintenance options for your handling facility. If you are tired of fighting a facility that just doesn't work well, give us a call today.
---
Grain Drying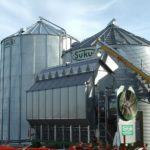 We sell the worlds most advanced grain drying equipment including: in-bin drying, portable dryers, mixed flow dryers, and tower dryers. Select Sukup brand dryers utilize patented vacuum cooling technology which makes them capable of delivering lower drying costs than any other dryer on the market.
All dryers feature a PLC-based touch-screen control, and optional smartphone app for remote monitoring and control. Incoming and outgoing moisture sensors enable more accurate and efficient drying, providing you with a higher quality commodity and improving your bottom line.
---
Repair
We repair and upgrade grain storage and handling systems including but not limited to: replacement spouting, bucket elevators, conveyors, support structures, augers, and bins. We also move bins and add rings, air systems, sweeps, and more. We can source off-the-shelf parts or build custom equipment to get your grain storage system in top shape. New or used, Adams Grain Bins has what you need for your grain storage system.
---